We only create things that we would love to wear ourselves.
Hello! I am Tatyana - founder of the wedding atelier BellaDonnaUa!
BellaDonnaUa is a family brand founded in 2017. Our mission is to give main goal is to make your life easier and more beautiful, as well as to make you happy!
With 100% Made in Ukraine designs, this was the desire, to create a different image from what was already present in the market: timeless garments that focus on quality and exclusivity at the most accessible price possible, to remain forever in your wardrobe!
BellaDonnaUa is a handmade wedding atelier designed by girls for girls, Our team helps girls to reveal all femininity and beauty.

Exclusive bridal robes Handmade
Soft Fabric

We choose the best materials from European brands. This way you get high quality at a great price.

Custom order

Individual tailoring of a robe according to your measurements is convenient, high quality and very beautiful.

Your perfect morning

Just imagine: you are sitting with a cup of coffee, in a pleasant lace robe, you do not have to hurry anywhere… only you alone.
Each girl in an exquisite handmade robe looks romantic, elegant.
We all adore beautiful wedding robes, boudoir dresses, nightgowns and therefore love our work so much ! It's a dream job to make bride happy! 
All our items are made to order. One thing that unites them and what you always pay attention to when receiving is the quality of tailoring. We believe that high-quality fabric and accurate tailoring are the keys to success ☝️.
You get not only a beautiful and high-quality product, ideally sitting on your figure, which has always been dreamed of, but also an acceptable price for exclusive tailoring. All items here are not just handmade stuff but we made it with our hearts, and we are so proud to share our love with you all.
We adore beautiful outfits and therefore love their work -  it's that simple. We only create things that we would love to wear ourselves!😊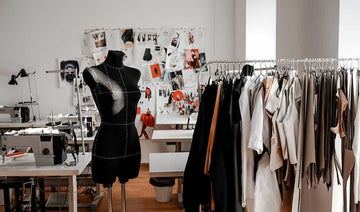 Owner, Designer, Maker
Tatyana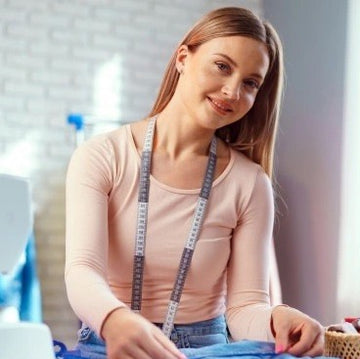 Owner, Photographer, Marketer
Volodymyr